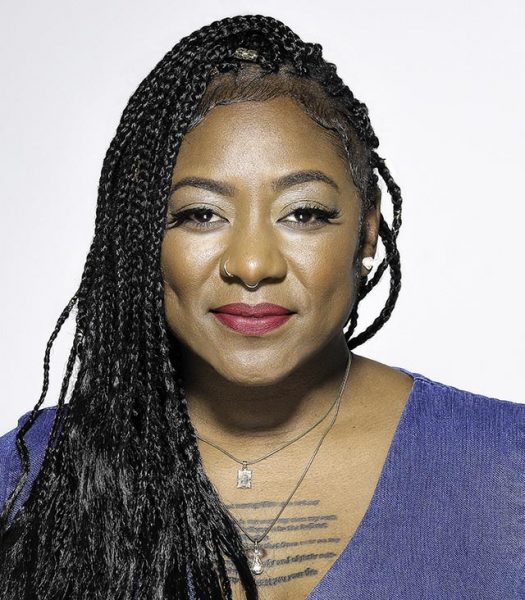 Alicia Garza
Principal at Black Futures Lab and author of "The Purpose of Power"
Alicia Garza believes that Black communities deserve what all communities deserve — to be powerful in every aspect of their lives. An author, political strategist, organizer, and cheeseburger enthusiast, Ms. Garza founded the Black Futures Lab to make Black communities powerful in politics. In 2018, the Black Futures Lab conducted the Black Census Project — the largest survey of Black communities in over 150 years.
Ms. Garza is the co-creator of #BlackLivesMatter and the Black Lives Matter Global Network, an international organizing project to end state violence and oppression against Black people. The Black Lives Matter Global Network now has 40 chapters in 4 countries. She also serves as the Strategy & Partnerships Director for the National Domestic Workers Alliance, the nation's premier voice for millions of domestic workers in the United States. Additionally, Ms. Garza is the co-founder of Supermajority, a new home for women's activism.
Ms. Garza has become a powerful voice in the media and frequently contributes thoughtful opinion pieces and expert commentary on politics, race, gender, sexual orientation, and gender identity. Her work is featured in TIME, MSNBC, The Washington Post, The New York Times, The Guardian, Elle, and Essence.
In addition, Ms. Garza has received numerous accolades and recognitions, including being on the cover of TIME's "100 Most Influential People in the World" issue (September 2020), named to TIME's "100 Women of the Year" list (March 2020), named to "The Bloomberg 50" (2020), BBC's "100 Women 2020," Fortune's "40 Under 40," Fast Company's "Queer 50" list, Politico 50, and 3x recipient of The Root's list of 100 African American achievers and influencers. Ms. Garza has received the Sydney Peace Prize, the Adweek Beacon Award, Glamour's Women of the Year Award, Marie Claire's New Guard Award, and was honored as the Community Change Agent at BET's Black Girls Rock Awards.
Ms. Garza's first book, The Purpose of Power: How We Come Together When We Fall Apart, was published in Fall 2020. She shares her thoughts on politics and pop culture on her podcast, Lady Don't Take No.