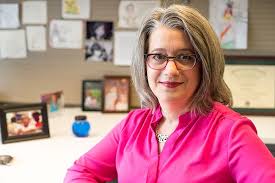 Amanda Moreno, Ph.D.
Associate Professor, Director of SEL Initiative, Child Development Program Director
Amanda Moreno, Ph.D., is an Associate Professor at Erikson Institute where she teaches graduate students in child development, and conducts research on early education interventions that improve teacher-child relations and increase opportunities for children, especially those impacted by toxic stress and trauma. Currently, she is the Principal Investigator of a large randomized controlled trial of a mindfulness-based social emotional learning intervention in K-2 in Chicago Public Schools. Her passion is supporting schools in creating a sense of belonging for young students, because when children love their learning environment, they develop a lifelong love of learning.