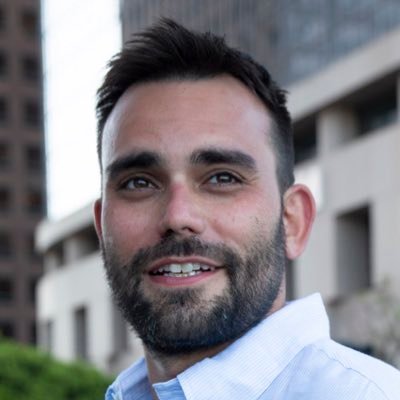 Andrew Aydin
Digital Director & Policy Advisor to Representative Lewis in Washington, D.C.
Andrew Aydin is a New York Times bestselling author, a National Book Award winner, a Robert F. Kennedy Book Award Honoree, a Printz Award winner, a Sibert Medal winner, a Walter Dean Myers Award winner, a two-time Eisner award winner, and the recipient of multiple Coretta Scott King honors.
Andrew is creator and co-author of the graphic memoir series, March, which chronicles the life of Congressman and civil rights icon John Lewis. Co-authored with Rep. Lewis and illustrated by Nate Powell, March is the first comics work to ever win the National Book Award. The Washington Post heralded the completion of the March trilogy, saying, "The closest American peer, I've found, to Maus has arrived."
An Atlanta native, Mr. Aydin is a Turkish-American who was raised by a single mother and grew up reading comic books. After college, he took a job with Congressman Lewis. In 2008, Congressman Lewis mentioned to him the 1957 comic book Martin Luther King and the Montgomery Story and the role it played in the early days of the civil rights movement. Recognizing the potential for a comic on Congressman Lewis' life to inspire young people, Mr. Aydin urged him to write a comic about his time in the movement, but Congressman Lewis had one condition: that Mr. Aydin write it with him. Collaborating with artist Nate Powell, the March trilogy was born in 2013.
Today, Mr. Aydin serves as Digital Director & Policy Advisor to Congressman Lewis in Washington, D.C. A graduate of Trinity College in Hartford and Georgetown University in Washington, he wrote his master's thesis on the history and impact of Martin Luther King & The Montgomery Story. He often speaks at schools and universities, and he participates in reading programs with incarcerated youth.
Mr. Aydin's other works include the Captain America story "Home of the Brave" in Marvel Comics Presents #3 from Marvel Comics, the 2016 X-Files Annual #1 for IDW, and the story "Without and Within" in Bitch Planet: Triple Feature #1 from Image Comics, among others, as well as articles for the Atlanta alt-weekly Creative Loafing and the Southern Poverty Law Center's Teaching Tolerance Magazine.