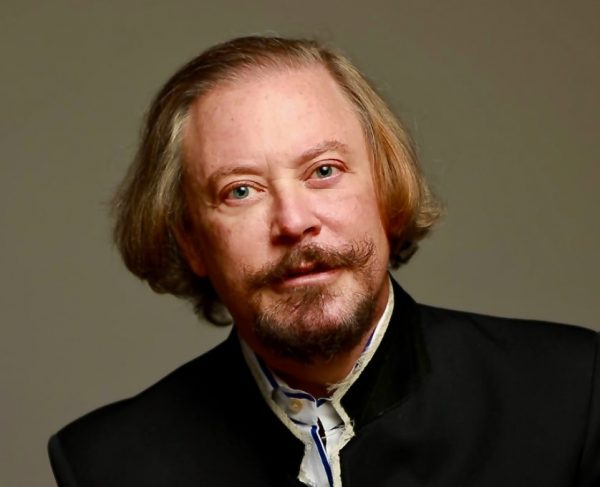 Andrew Solomon, Ph.D.
Best-selling author; professor of clinical psychology, Columbia University Medical Center; former president of PEN America.
Andrew Solomon, Ph.D. is a writer and lecturer on politics, culture, and psychology; a professor of clinical medical psychology at Columbia University Medical Center; and the former president of PEN America. Most recently, he made an award-winning film of Far from the Tree, available on Hulu and Amazon, and an audio series called New Family Values, which is available on Audible.  His last print book, Far and Away: Reports from the Brink of Change was published in 2016 and was a New York Times Notable Book. His previous book, Far From the Tree: Parents, Children, and the Search for Identity, received the National Book Critics Circle Award for nonfiction as well as more than twenty-five other national and international awards. Prof. Solomon is also the author of The Noonday Demon: An Atlas of Depression, recently revised and reissued, which won the National Book Award and was a Pulitzer Prize finalist; it has been published in twenty-four languages. He is also the author of The Irony Tower: Soviet Artists in a Time of Glasnost, and of a novel, A Stone Boat. His writing appears frequently in The New Yorker and in The New York Times, and he is often on NPR. His TED talks have been viewed over 20 million times.
Prof. Solomon is an activist in LGBT rights, mental health, education, and the arts. He is founder of the Solomon Research Fellowships in LGBT Studies at Yale University; a Special Advisor on Lesbian, Gay, Bisexual, and Transgender Mental Health to the Yale School of Psychiatry; a member of the board of directors of the National LGBTQ Task Force; and a participant in the Proud2Be Project. He is a member of the boards of directors of the University of Michigan Depression Center and Columbia Psychiatry; a member of the Board of Visitors of Columbia Medical School; and a member of the advisory board of the Depression and Bipolar Support Alliance. He also serves on the boards of the Metropolitan Museum of Art; the New York Public Library; the artists' community Yaddo; PEN America; and The Alex Fund, which supports the education of Romani children. He is a fellow of Berkeley College at Yale University; and a member of the New York Institute for the Humanities and the Council on Foreign Relations.
He lives in New York and London with his husband and son; he also has a daughter with a college friend.