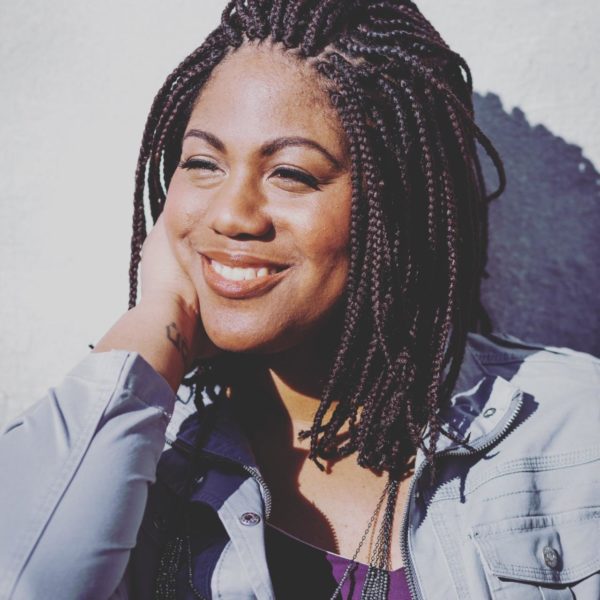 Austin Channing Brown
Bestselling author, writer, speaker, and CEO of Herself Media
Austin Channing Brown is a media producer, author, and speaker providing inspired leadership on racial justice in America. She is the New York Times and USA Today bestselling author of I'm Still Here: Black Dignity in a World Made for Whiteness and CEO of Herself Media. Her workshops are incisive, fun, disarming, and transformative. By using an intentional mix of humor, pop-culture, story-telling, and audience engagement, she awakens people to the current realities of systemic racism and the everyday actions which make it possible. Whether she is being interviewed, lecturing, preaching, or leading a workshop, Channing Brown is sure to evoke thought, feeling and action as she celebrates Blackness and the possibility of justice in our organizations, teams, and communities.
Her first book, released in May 2018, shot to the top 20 of Amazon's bestsellers list, leading in its categories for months. I'm Still Here has received acclaim from Kirkus, Publishers Weekly, Booklist, and such leading voices as Glennon Doyle, Lecrae, and Christina Cleveland. It has also been featured in On Being, The Chicago Tribune, Popsugar, BitchMedia, WNYC, The Religion News Service, with Shondaland declaring it "[a] deeply personal celebration of blackness that simultaneously sheds new light on racial injustice and inequality while offering hope for a better future."
As founder and CEO of Herself Media, Channing Brown is channeling her antiracism energies into the creative landscape. Her Black-owned, women-led company creates stories that will be a soft place for our sisters to land. Her team is committed to inspiring pleasure and delight, in deep recognition that Black women and all marginalized people deserve joy.
Channing Brown has a Bachelor of Arts in business management from North Park University as well as a Masters of Arts in social justice from Marygrove College in Detroit. Her professional career began in the non-profit sector including homelessness/housing, youth engagement, fund development, and church operations.