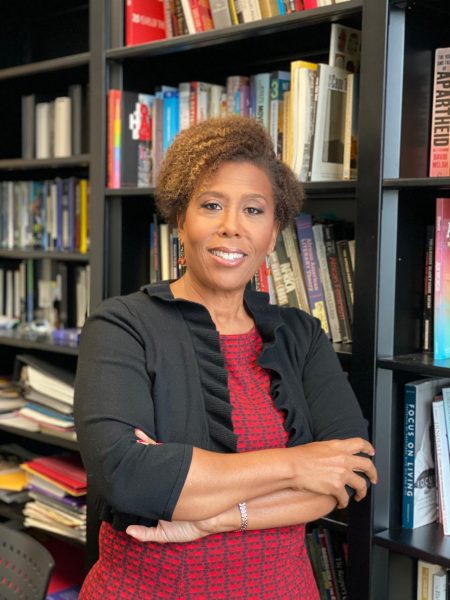 Ava Thompson Greenwell, Ph.D.
Video/Broadcast Professor, Medill School of Journalism, Northwestern University
Ava Thompson Greenwell, Ph.D. has taught broadcast writing, reporting and producing classes at Medill/Northwestern University since 1993.  In addition to her teaching duties, she has held several administrative posts including associate dean for curriculum, director of the Teaching Television Program, co-curator for the nationally recognized Ida B. Wells award and director of the McCormick Tribune Fellows Program.  Currently, she serves as co-director of the South Africa Journalism Residency Program.
The Chicago native has been a freelance correspondent for Chicago Tonight, a PBS news program and WGN-TV.  She also worked as a reporter at WFLA-TV, Tampa, FL; WCCO-TV, Minneapolis, MN; and WEHT-TV, Evansville, IN.  She holds a BSJ and MSJ from the Medill School of Journalism at Northwestern University and a Ph.D. in African American Studies. Her research interest focuses on the intersection of race and gender.  She currently is working on a book tentatively titled Leading Ladies: A History of Black Women Television News Managers.  She is also in the final production stages of a documentary film she is directing about Nelson Mandela's 1993 visit to Chicago.