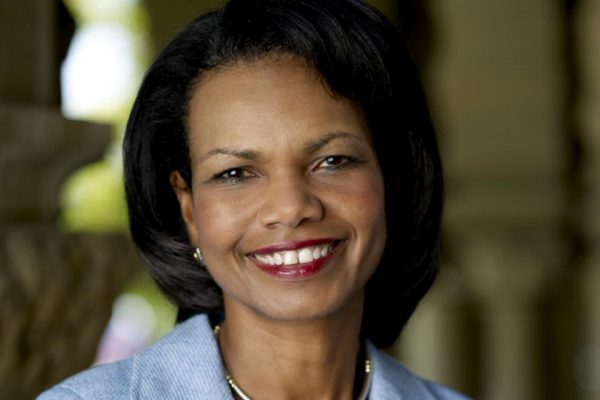 Condoleezza Rice, Ph.D.
Dr. Rice is the Denning Professor in Global Business and the Economy at the Stanford Graduate School of Business; the Thomas and Barbara Stephenson Senior Fellow on Public Policy at the Hoover Institution; and a Professor of Political Science at Stanford University. From January 2005-2009, Dr. Rice served as the 66th Secretary of State of the United States, the second woman and first African American woman to hold the post. She also served as President George W. Bush's National Security Advisor from January 2001-2005, the first woman to hold the position.
Dr. Rice earned her Bachelor's degree in political science from the University of Denver, a Master's from the University of Notre Dame, and a Ph.D. from the Graduate School of International Studies at the University of Denver. A dedicated teacher, she has received two of Stanford's highest teaching awards. She rose through the faculty ranks to serve as Stanford provost from 1993-99, the first woman and first African American to hold that position. Since 2009, Dr. Rice has served as a founding partner of RiceHadleyGates, LLC, an international strategic consulting firm based in Silicon Valley and Washington, D.C.