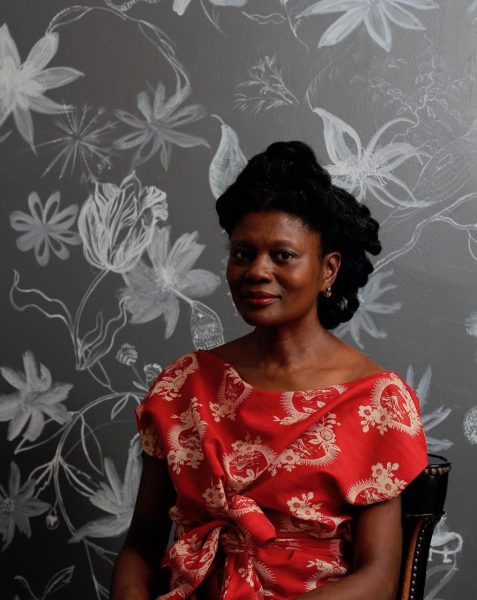 Cozbi A. Cabrera
Multimedia artist and author
Cozbi A. Cabrera is a multimedia artist. Trained as an art director, this Parsons School of Design grad left her dream job creating music packaging in NY (art direction and design for artists such as Yo-Yo Ma and award-winning platinum selling artist Ginuwine) to make handmade collectible cloth dolls (Muñecas) in honor of her Honduran heritage. Her dolls were featured on the Oprah Winfrey Show, in Martha Stewart Living, the Land of Nod catalogue, and many US networks.
Solo exhibitions include Thread That Binds (2017-18) at the Jewish Fund Gallery, Ernest Rubenstein Galleries, and the Lincoln Center Education Art Gallery. Her dolls, quilts, and paintings exhibited concurrently with the Gee's Bend Quilts at the Myrtle Beach Art Museum (2017).
Cozbi's star reviewed illustrated titles include: Beauty Her Basket/Sandra Belton, and Thanks A Million/Nikki Grimes; Stitchin' and Pullin': A Gee's Bend Quilt/Patricia McKissack; Most Loved in All the World/Tonya Cherie Hegamin; Exquisite: The Poetry and Life of Gwendolyn Brooks/Suzanne Slade. She's currently painting Elizabeth Jennings Takes a Stand/Amy Hill Hearth, and has authored/illustrated My Hair Is A Garden and Me & Mama.