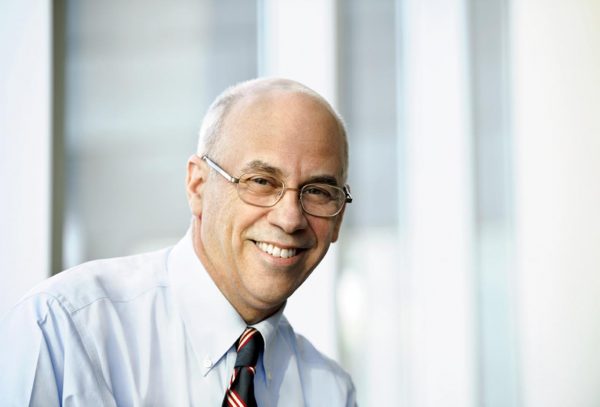 Dan Chambliss, Ph.D.
Eugene M. Tobin Distinguished Professor of Sociology, Hamilton College
A member of the Hamilton College faculty since 1981, Dan Chambliss graduated from New College (Florida) in 1975 and earned Master's and Ph.D. degrees from Yale University; in 1982 his doctoral thesis received the American Sociological Association's prize for the best recent dissertation on medical sociology. His research interests are higher education, organizations, social psychology and research methods, while he teaches courses from introductory sociology through senior theses, with an emphasis on social theory, social psychology, and phenomenology. Holder of two previous endowed chairs in recognition of undergraduate teaching, in 2005 Chambliss was named the inaugural holder of the Eugene M. Tobin Distinguished Professorship at Hamilton.    
He is the winner of the ASA's Theory section prize for his work on organizational excellence 
in his widely-reprinted 1989 article, "The Mundanity of Excellence: An Ethnographic Report
on Stratification and Olympic Swimmers," and is author of Champions: The Making of Olympic 
Swimmers, which was named the 1991 Book of the Year by the U.S. Olympic Committee. His 1996 book, Beyond Caring: Hospitals, Nurses and the Social Organization of Ethics, won the
 Eliot Freidson Prize for the best book of the preceding two years in medical sociology from
 the American Sociological Association. Chambliss is also co-author, with Russell Schutt, of
 Making Sense of the Social World, a research methods textbook currently in a fifth edition, in use at over one hundred colleges and universities in the US and UK.
Chambliss is author with Christopher Takacs, his former student and now a Ph.D. candidate
at the University of Chicago, of How College Works, published in February 2014 by Harvard
University Press. How College Works has been named recipient of the Press's Warren and
Virginia Stone Prize as the outstanding book of the year on Education and Society.
 From 2002-2008, Chambliss served as a Commissioner, then Member of the Executive
 Committee, of the Middle States Commission on Higher Education, overseeing the accreditation 
of more than 500 colleges and universities in the mid-Atlantic region. He is currently a member of the governing Council of the American Sociological Association. In 2018 he received the ASA's national career prize for Distinguished Contributions to Teaching.

Beyond his academic work, Chambliss serves as senior advisor and Research Director for
 LH&P, a team of management consultants serving senior leadership (C-level) executives in Fortune 50 firms in the US and UK; he specializes in the design and analysis of internal research projects and secondary data. Raised in Chattanooga, Tennessee, he now resides in Cazenovia, New York.