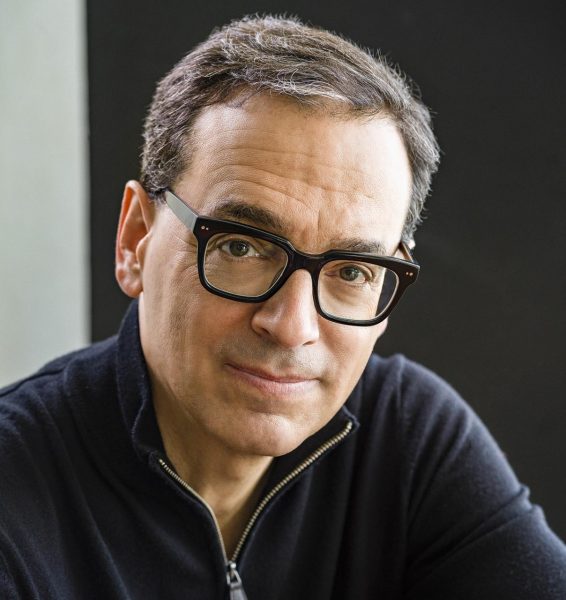 Daniel Pink
#1 New York Times bestselling author, speaker, and writer
Daniel Pink (FAN '18 and '22) is the author of several provocative, bestselling books about business, work, creativity, and behavior. His latest book is The Power of Regret: How Looking Backward Moves Us Forward (2022). His other books include:
When: The Scientific Secrets of Perfect Timing unlocks the scientific secrets to good timing to help you flourish at work, at school, and at home. When spent four months on the New York Times bestseller list. It was also a Wall Street Journal, Washington Post, Publishers Weekly, and USA Today Several outlets (including Amazon, iBooks, and Goodreads) named it one of the best non-fiction books of 2018.  It has been translated into 33 languages.
To Sell Is Human: The Surprising Truth About Moving Others uses social science to offer a fresh look at the art and science of sales. To Sell Is Human was a #1 bestseller on the New York Times, Wall Street Journal, and Washington Post lists and has been translated into 34 languages. More than a dozen outlets, from Amazon to The Washington Post, selected it as one of the best books of the year. It also won the American Marketing Association's Berry Book Prize as the year's best book on marketing.
Drive: The Surprising Truth About What Motivates Us draws on 50 years of behavioral science to overturn the conventional wisdom about human motivation. Along with being a Wall Street Journal, Boston Globe, Los Angeles Times, San Francisco Chronicle, and Publishers Weekly bestseller, Drive spent 159 weeks on the New York Times (main and extended) bestseller lists. A national bestseller in Japan and the United Kingdom, the book has been translated into 40 languages.
A Whole New Mind: Why Right-Brainers Will Rule the Future charts the rise of right-brain thinking in modern economies and describes the six traits individuals and organizations must master in an outsourced, automated age. A Whole New Mind was on the New York Times (main and extended) bestseller lists for 96 weeks over four years. It has been a Freshman Read at several U.S. colleges and universities. In 2008, Oprah Winfrey gave away 4,500 copies of the book to Stanford University's graduating class when she was the school's commencement speaker.
Pink was host and co-executive producer of Crowd Control, a television series about human behavior on the National Geographic Channel that aired in more than 100 countries. He has appeared frequently on NPR, PBS, ABC, CNN, and other TV and radio networks in the U.S. and abroad. His 2020 MasterClass on sales and persuasion is one of the most popular courses on the platform.
He has been a contributing editor at Fast Company and Wired as well as a business columnist for The Sunday Telegraph. His articles and essays have also appeared in The New York Times, Harvard Business Review, The New Republic, Slate, and other publications. He was a Japan Society Media fellow in Tokyo, where he studied the country's massive comic industry.
Before venturing out on his own 20 years ago, Pink worked in several positions in politics and government, including serving from 1995 to 1997 as chief speechwriter to Vice President Al Gore.
Pink earned a B.A. in linguistics from Northwestern University, where he was elected to Phi Beta Kappa, and a J.D. from Yale Law School.