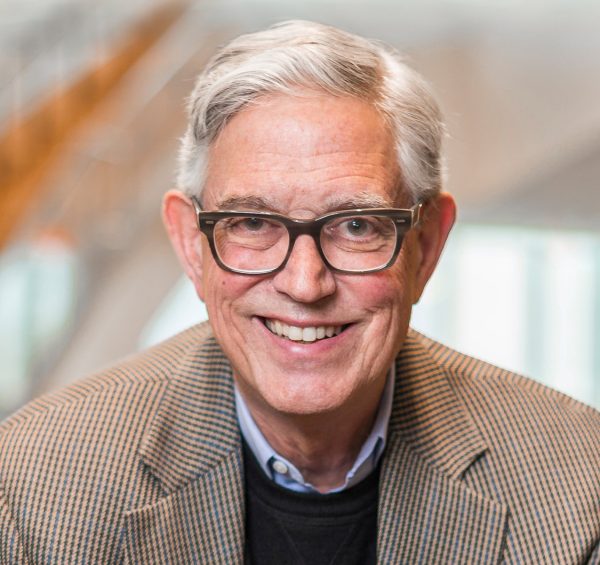 Douglas R. Conant
Founder and CEO of ConantLeadership
Douglas R. Conant is the only former Fortune 500 CEO who is a New York Times and Wall Street Journal best-selling author, a Top 50 Leadership Innovator, a Top 100 Leadership Speaker, and one of the 100 Most Influential Authors in the World.
A devoted leadership practitioner and teacher, Mr. Conant's 45-year career has been defined by achieving high performance through an intentional commitment to studying, practicing, improving, and spreading the tenets of "leadership that works."
He is founder and CEO of ConantLeadership, former president and CEO of Campbell Soup Company, former president of Nabisco Foods, and former chairman of Avon Products. He has also served on multiple corporate boards including AmerisourceBergen and RHR International. He began his career in marketing at General Mills and held leadership positions in marketing and strategy at Kraft.
Mr. Conant is also Chairman of CECP—Chief Executives for Corporate Purpose, and proudly serves on the boards of The Center for Higher Ambition Leadership, the National Organization on Disability, the Partnership for Public Service, and Hope College. Previously, he was chairman of The Conference Board, chairman of the Grocery Manufacturers Association, and chairman of Enactus.
His Wall Street Journal bestselling book, co-authored with Amy Federman, The Blueprint: 6 Practical Steps to Lift Your Leadership to New Heights, is a seminal treatise on leadership and a practical guide for leading effectively in a chaotic world. He is also the New York Times bestselling co-author with Mette Norgaard of TouchPoints: Creating Powerful Leadership Connections in the Smallest of Moments.
A Glencoe, IL native, Mr. Conant is a graduate of New Trier High School, the Kellogg School of Management at Northwestern University, and served as the chairman of Kellogg Executive Leadership Institute for five years. He is an instructor of leadership at the Higher Ambition Leadership Institute and he teaches many of the concepts advanced in The Blueprint to seasoned and aspiring leaders in his own signature leadership development course, "The BLUEPRINT Boot Camp" by ConantLeadership.
Mr. Conant has been named a Trust Across America Top Thought Leader in Trust for five consecutive years and is a Top Thought Leader in Trust Lifetime Achievement Award Winner. He has also been lauded as a Top 100 Leadership Speaker by Inc. Magazine; a Top 100 Most Influential Author in the World; a Top 30 Leadership Professional by Global Gurus; a Leader to Watch by the American Management Association (AMA); a Top 50 Leadership Innovator Changing How We Lead; and a Top 75 Human Business Champion.