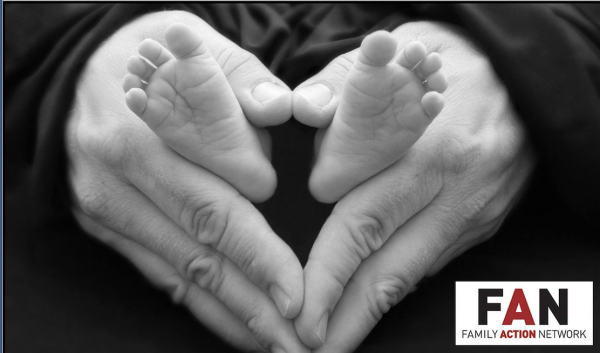 Early Childhood Panel
FAN presents Parents as First Teachers: How to Cultivate the Whole Child, 2/9/2017.
Panelists for this FAN event included:
Judy Harris Helm, Ed.D., Best Practices, Inc.
Judy Harris Helm, Ed.D. helps schools integrate research through her consulting company, Best Practices, Inc. She is a national and international speaker and trainer on project work, engaged learning and documentation and assessment. Included in the nine books she has authored or co-authored are Becoming Young Thinkers: Deep Project Work in the Classroom; Young Investigators: The Project Approach in the Early Years; The Power of Projects; Teaching Your Child to Love Learning: A Guide to Projects at Home; and Teaching Parents to Do Projects at Home. To learn more, visit http://www.bestpracticesinc.net/.
Amanda Moreno, Ph.D., Erikson Institute
Amanda Moreno, Ph.D., is an Assistant Professor at Erikson Institute where she teaches graduate students in child development, and conducts research on early education interventions that improve teacher-child relations and increase opportunities for children, especially those impacted by toxic stress and trauma. Currently, she is the Principal Investigator of a large randomized controlled trial of a mindfulness-based social emotional learning intervention in K-2 in Chicago Public Schools. Her passion is supporting schools in creating a sense of belonging for young students, because when children love their learning environment, they develop a lifelong love of learning.
Laura Reischel, M.S.Ed., Chicago Children's Museum
Laura Reischel is the Arts and Cultural Engagement Specialist at Chicago Children's Museum with over 20 years of experience as an arts administrator, educator, and exhibit developer with the museum. Prior to this position, she co-led the education department as Associate Vice President of Arts and Culture. Laura has led arts based early learning teacher workshops for Columbia College Chicago and given numerous related conference presentations for the National Art Education Association, the Association of Children's Museums, and the Chicago Association for the Education of Young Children. She holds a Master of Science in Education from Bank Street College of Education and Bachelor of Fine Arts from Southern Illinois University Carbondale.
Jennifer Rosinia, PhD, OTR/L, Kid Links Unlimited, Inc.
Jennifer Rosinia is a Registered Occupational Therapist with over 30 years of experience in pediatrics. A specialist in serving the needs of children birth to age three and their families, she also has extensive experience in working with children ages three to twenty one years of age. Jennifer earned a Master's degree in Early Childhood Education and a Doctorate in Child Development from Loyola University and the Erikson Institute in Chicago, Illinois. A master clinician and a gifted teacher, Dr. Rosinia has a special interest in the neurobiological influences on a child's development including sensory processing, brain development, the role of emotions and the impact of relationships on the developing child. Adjunct faculty at the Erikson Institute, Jennifer has also taught courses and guest lectured at several colleges and universities around the Chicago, Illinois area. With a growing national reputation as a powerful speaker and consultant, Jennifer brings a healthy balance of humor, passion and expertise to all of her presentations. She is the president of Kid Links Unlimited, Incorporated a company whose mission is to link theory to practice, parents with professionals, and kids with their optimal potential. To learn more, visit http://www.kidlinksinc.org/.
Hedda Sharapan, M.S., The Fred Rogers Company
Hedda Sharapan began working with Fred Rogers over 50 years ago at the very beginning of Mister Rogers' Neighborhood in October, 1966, while completing her M.S. in Child Development at the University of Pittsburgh. Continuing to carry on his legacy, Hedda is a script consultant for the company's popular PBS children's series Daniel Tiger's Neighborhood and continues to be invited to speak about his work at early childhood conferences all over the country. She is also the PNC Senior Fellow at The Fred Rogers Center working with over 300 hours of taped conversations between Fred Rogers and his script consultant, Dr. Margaret McFarland. Besides writing articles for professional journals, her professional development e-newsletter "What we can continue to learn from Fred Rogers" is sent monthly to more than 10,000 subscribers. For Chip Donohue's highly-acclaimed "Technology and Digital Media in the Early Years," she authored the chapter on what we can learn from Fred Rogers' approach to social-emotional learning connected to technology. For additional resources, visit the newsletter/video archive by Hedda Sharapan at www.fredrogers.org/professional/video/.
The panel's moderators were Trisha Kocanda, M.Ed., Superintendent of Winnetka D36, and Liza Sullivan, MA, Executive Director of The Alliance for Early Childhood, and FAN's Early Childhood Chair.