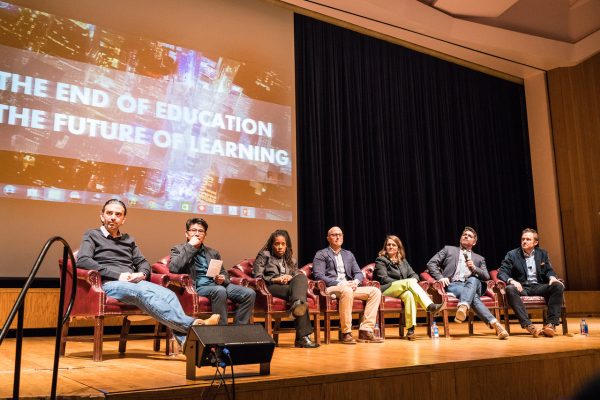 Education Panel
FAN presents The End of Education, The Future of Learning , 2/17/2016.
FAN convenes an all-star panel of adventurists, provocateurs, advocates, and futurists for a conversation about the intersection of design, learning, wonder, and curiosity.
Moderators Christian Long, Ed.M. and Trung Le founding partners of WONDER, By Design.
Panelists include Jaime Casap, Google's Chief Education Evangelist; Sam Chaltain, AIA and new partner at Wonder, By Design; Liz Gerber, Ph.D., faculty founder of Design for America and Associate Professor of Design at Northwestern University; Michael Kosko, Career and Technical Education Coordinator at Al Raby School for Community and Environment in Chicago; and Nichole Pinkard, Ph.D., founder of Digital Youth Network and Associate Professor in the College of Computing and Digital Media at DePaul University.