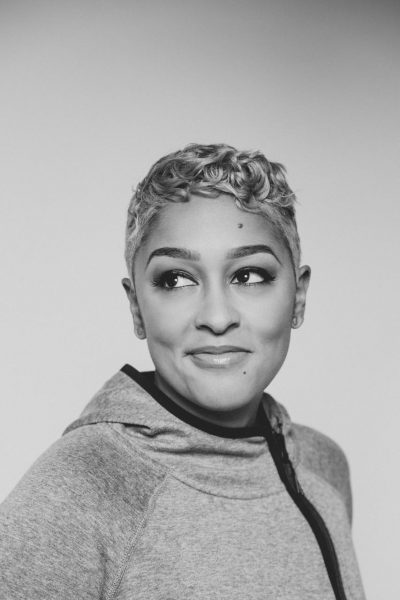 Eve Ewing, Ed.D.
Poet, Visual Artist, Essayist, Author, and Assistant Professor, University of Chicago School of Social Service Administration
Dr. Eve L. Ewing is a sociologist of education and a writer from Chicago. She is the author of Electric Arches, which received awards from the American Library Association and the Poetry Society of America and was named one of the year's best books by NPR and the Chicago Tribune. She is also author of Ghosts in the Schoolyard: Racism and School Closings on Chicago's South Side and the co-author (with Nate Marshall) of the play No Blue Memories: The Life of Gwendolyn Brooks. She also writes the Ironheart series for Marvel Comics. Ewing is an assistant professor at the University of Chicago School of Social Service Administration. Her work has been published in The New Yorker, The Atlantic, The New York Times, and many other venues.
A dynamic and powerful voice, Dr. Ewing is a leader in the discussions on the role of black women in academia and writing. She often uses public platforms to discuss these subjects, particularly Twitter, where she is a well-recognized commentator with over 150,000 followers and 25-40 million views each month.
Dr. Ewing completed her doctorate at the Harvard Graduate School of Education. Prior to that, she received an undergraduate degree with honors in English Language & Literature from the University of Chicago, with a focus on African-American literature of the twentieth century. She also holds a MAT in Elementary Education from Dominican University and an M.Ed. in Education Policy and Management from Harvard.