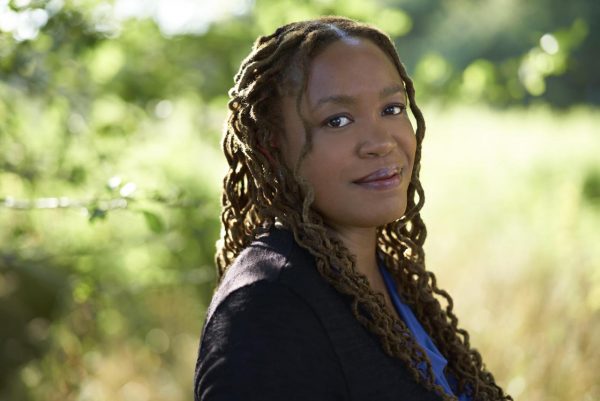 Heather McGhee
Board chair, Color of Change, and author, "The Sum of Us"
Heather McGhee designs and promotes solutions to inequality in America. Her first book, The Sum of Us: What Racism Costs Everyone and How We Can Prosper Together, was released in February 2021. Her 2020 TED talk, "Racism Has a Cost for Everyone" reached 1 million views in just two months online.
For nearly two decades, Mc. McGhee helped build the non-partisan "think and do" tank Demos, serving four years as president. Under her leadership, Demos moved their original idea for "debt-free college" into the center of the 2016 presidential debate, argued before the Supreme Court to protect voting rights in January 2018, helped win pro-voter reforms in five states over two years, provided expert testimony to Congressional committees, including a Supreme Court confirmation hearing in 2017, and led the research campaigns behind successful wage increases for low-paid workers on federal contracts, as well as at McDonalds, Walmart, and other chain retailers.
An influential voice in the media and an NBC contributor, Ms. McGhee regularly appears on NBC's Meet the Press and MSNBC's Morning Joe, Deadline White House and All In. Her conversation on a C-SPAN program in 2016 with a white man who asked for her help to overcome his racial prejudice went viral, receiving more than 10 million views and sparking wide media coverage that included a New York Times op-ed, a New Yorker piece, and a CNN town hall.
She has shared her opinions, writing, and research in numerous outlets, including the Washington Post, the New York Times, the Wall Street Journal, USA Today, Politico, and National Public Radio. She is a sought-after public speaker for audiences that include policymakers, philanthropists, civic organizations, students, and community groups.
Ms. McGhee holds a B.A. in American Studies from Yale University and a J.D. from the University of California at Berkeley School of Law. She is board chair of Color of Change, the nation's largest online racial justice organization, and also serves on the boards of the Rockefeller Brothers Fund and the Open Society Foundations' US programs.