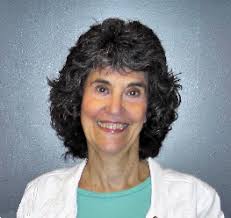 Hedda Sharapan, M.S.
Director of Early Childhood Initiatives at Family Communications, Inc.
Hedda Sharapan began working with Fred Rogers over 50 years ago at the very beginning of Mister Rogers' Neighborhood in October, 1966, while completing her M.S. in Child Development at the University of Pittsburgh. Continuing to carry on his legacy, Hedda is a script consultant for the company's popular PBS children's series Daniel Tiger's Neighborhood and continues to be invited to speak about his work at early childhood conferences all over the country. She is also the PNC Senior Fellow at The Fred Rogers Center working with over 300 hours of taped conversations between Fred Rogers and his script consultant, Dr. Margaret McFarland. Besides writing articles for professional journals, her professional development e-newsletter "What we can continue to learn from Fred Rogers" is sent monthly to more than 10,000 subscribers. For Chip Donohue's highly-acclaimed "Technology and Digital Media in the Early Years," she authored the chapter on what we can learn from Fred Rogers' approach to social-emotional learning connected to technology. For additional resources, visit the newsletter/video archive by Hedda Sharapan at www.fredrogers.org/professional/video/.