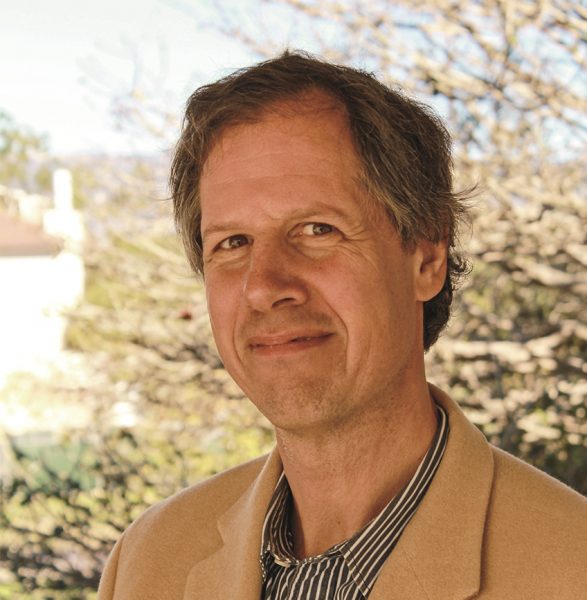 James Salzman
Donald Bren Distinguished Professor of Environmental Law with joint appointments at the UCLA School of Law and the UCSB School of Environment
James Salzman is the Donald Bren Distinguished Professor of Environmental Law with joint appointments at the UCLA School of Law and the UCSB School of Environment. He is one of the world's leading experts on environmental protection, counseling governments from Australia, Canada and England to India, Uruguay, and China. Twice voted Professor of the Year, he has given numerous university lectures, keynote speeches, and media interviews tied to the publications of his books. Salzman frequently comments in the media on environmental topics and has lectured on every continent (including Antarctica).
In twelve books and over 100 articles and book chapters, Salzman's scholarship has addressed topics spanning drinking water, trade and environment conflicts, policy instrument design, and creating markets for ecosystem services. Salzman's popular book, Drinking Water: A History, was featured in the New York Times, Nature, and Scientific American. He co-authored the world's most widely used international environmental law casebook. His articles have been downloaded over 100,000 times.
Salzman has taught at Columbia, Duke, Harvard, Stanford, and Yale law schools and in Australia, China, Israel, Italy, Portugal, and Sweden. Before entering academia, he worked in Paris in the Environment Directorate of the OECD. Honors include election as a Fellow of the Royal Geographical Society, McMaster Fellow and Fulbright Senior Scholar in Australia, Gilbert White Fellow at Resources for the Future, and Bellagio Fellow at the Rockefeller Foundation. An honors graduate of Yale College and Harvard University, Salzman was the first Harvard graduate to earn joint degrees in law and engineering. He lives in Santa Barbara, California.