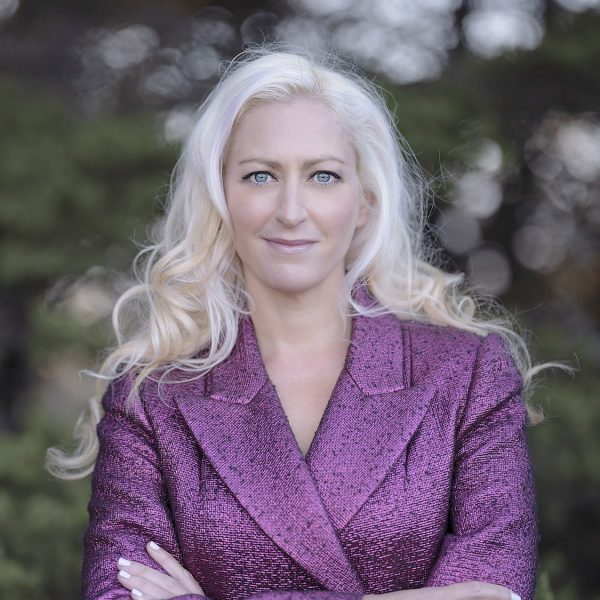 Jane McGonigal, Ph.D.
Director of Game Research and Development at the Institute for the Future and two-time New York Times bestselling author
Jane McGonigal, Ph.D. is the Director of Game Research and Development at the Institute for the Future (IFTF), a non-profit research group in Palo Alto, California, currently teaches the course "How to Think Like a Futurist" at Stanford University and is the lead instructor for the Institute for the Future's series on the Coursera platform.
McGonigal is a two-time New York Times bestselling author of Reality is Broken: Why Games Make Us Better and How They Can Change the World (2011) and SuperBetter: The Power of Living Gamefully. Her latest book, Imaginable: How to See the Future Coming and Feel Ready for Anything―Even Things That Seem Impossible Today, will be released in April 2022.
Her TED talks on how games can make a better world and the game that can give you 10 extra years of life, are among the all-time most popular TED talks, and have more than 15 million views.
McGonigal is best known as the inventor and co-founder of SuperBetter, a game that has helped more than a million players tackle real-life health challenges such as depression, anxiety, chronic pain, and traumatic brain injury. SuperBetter's effectiveness in treating depression and concussion recovery has been validated in clinical trial and randomized controlled studies, and is used by professional athletes, children's hospitals, substance recovery clinics and campus health centers worldwide. Since 2018, the SuperBetter app has been evaluated independently in multiple peer-reviewed scientific articles as the most effective app currently in the app store for treating depression and anxiety, and chronic pain, and for having the best evidence-based design for health behavior change.
Before SuperBetter, McGonigal created and deployed award-winning games, sports, and secret missions in more than 30 countries on six continents for partners such as the American Heart Association, the International Olympics Committee, the World Bank Institute, and the New York Public Library. She specializes in games that challenge players to tackle real-world problems, such as poverty, hunger, and climate change through planetary-scale collaboration. Her best-known work includes EVOKE, Superstruct, World Without Oil, Cruel 2 B Kind, Find the Future, and The Lost Ring. These games have been featured in The New York Times, Wired, and The Economist, and on MTV, CNN, and NPR.
McGonigal's future forecasting work has been featured in The Economist, Vanity Fair, The New Yorker, O(prah) Magazine, Fast Company, The New York Times Science section, and more. She has consulted and developed internal game workshops for more than a dozen Fortune 500 and Global 500 companies, including Intel, Nike, Disney, McDonalds, Accenture, Microsoft, and Nintendo. Before joining IFTF, she taught game design and game theory at UC Berkeley and the San Francisco Art Institute.
McGonigal received her Ph.D. from the University of California at Berkeley in performance studies.