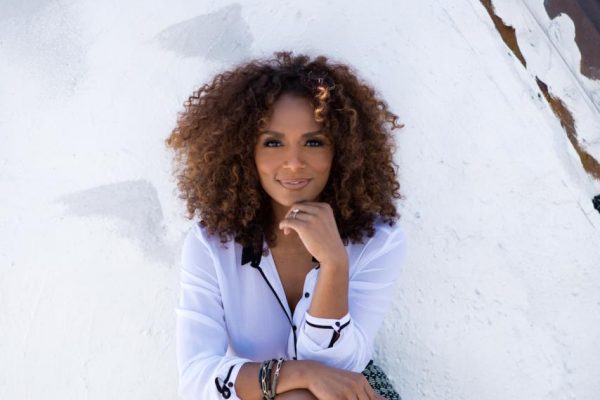 Janet Mock
Writer, TV Host, and Advocate
Janet Mock is the New York Times bestselling author of two memoirs, Redefining Realness (2014) and Surpassing Certainty (2017), and a writer, director and producer on Ryan Murphy's FX series Pose, for which she made history as the first trans woman of color to write and direct an episode of television with the landmark script, "Love Is the Message."
A feminist activist tackling stigma through storytelling, Ms. Mock broke ground in 2014 with the release of her first book Redefining Realness, a pioneering and profound memoir which was the first biography written from the perspective of a young trans person. It debuted on the New York Times bestsellers list in 2014 and she was interviewed by Oprah Winfrey for Super Soul Sunday. Her second book, Surpassing Certainty, is a memoir about the years in her life when she was not public about being trans.
On January 21, 2017, the sought-after speaker and advocate (who founded #GirlsLikeUs and #TransBookDrive) addressed millions on stage at the Women's March on Washington, where she urged for an intersectional and inclusive movement that included all women: trans women, undocumented people, sex workers and disabled folk. "I stand here today, most of all, because I am my sister's keeper… Our approach to freedom need not be identical, but it must be intersectional and inclusive."
Ms.Mock began her media career at People.com, where she worked for five years climbing the ranks at Time Inc. from staff writer to staff editor upon her departure in 2012. She has since produced the HBO documentary The Trans List, where she conducted all interviews and worked with Timothy Greenfield-Sanders. She also created the column "Beauty Beyond Binaries" for Allure, which broke ground by exploring pretty privilege, and the interview podcast "Never Before" with Pineapple Street Media, which featured in-depth conversations with Tina Knowles-Lawson, Rep. Maxine Waters, Kris Jenner and Lena Dunham. She also served as a correspondent for Entertainment Tonight (interviewing Queen Latifah), a contributing editor for Marie Claire, and host for MSNBC, where she helmed the groundbreaking series, So POPular! interviewing Salma Hayek, Issa Rae, and Amber Rose.
Born in Hawaii, Ms. Mock's story of growing up trans caught the nation's attention in a 2011 Marie Claire article. Since then she's become a millennial media powerhouse. TIME named her to its 100 Most Influential People list, Variety named her one of its 2017 "Power of Women," Ebony listed her on its Ebony 100, Fast Company named her one of 2015's "most creative people in business" while the PEN Center USA honored her with an Award of Honor during the 2017 Literary Awards.