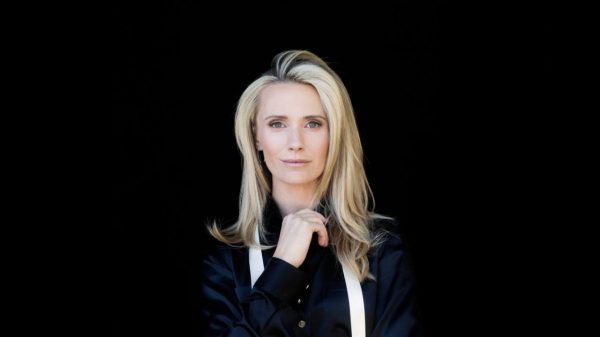 Jennifer Siebel Newsom
Filmmaker, Advocate, and Non-profit Founder, The Representation Project
Jennifer Siebel Newsom is a filmmaker, advocate, and founder of the non-profit organization The Representation Project, which inspires individuals and communities to challenge and overcome limiting gender stereotypes and gender norms. The organization uses film and media as catalysts for cultural transformation, so that everyone, regardless of gender, race, class, age, sexual orientation or circumstance, can fulfill their human potential.
After graduating with honors from Stanford University and Stanford's Graduate School of Business, Ms. Newsom worked in Africa and Latin America, helping women entrepreneurs create their own socially and environmentally responsible businesses. She then moved to Hollywood to pursue acting and producing.
Dismayed by the way women were represented both in front of and behind the camera, Ms. Newsom was compelled to rewrite this story and do something about the limiting narratives we were told about women and girls. She wrote, directed, and produced the award-winning documentary film "Miss Representation," which exposes how the misrepresentation of women in the media contributes to the underrepresentation of women in positions of power and influence in America, and challenges the media's limited and often disparaging portrayals of women. In response to the film's powerful impact, Ms. Newsom launched The Representation Project.
Her second film, "The Mask You Live In," made its world premiere in 2015 and explores how our culture's narrow definition of masculinity is harming boys, men, and society at large. She is also in production on her third film, "The Great American Lie."
In 2012, Ms. Newsom was an Executive Producer of the Emmy and Peabody award-winning and Oscar-nominated documentary, "The Invisible War," which unveiled the epidemic of rape in the U.S. military. She is also an Executive Producer on the Emmy Award winning documentary "The Hunting Ground," which is a startling exposé of rape crimes on U.S. campuses.
Ms. Newsom was appointed to the Women's Suffrage Centennial Commission, and she serves on the advisory boards for The Imagine Bus Project, The Common Sense Media Gender Initiative, and Emerge America. She and her husband Governor Gavin Newsom are the proud parents of and her four young children — Montana, Hunter, Brooklynn, and Dutch.