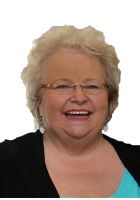 Judy Harris Helm, Ed.D.
President, Best Practices Inc.,
Judy Harris Helm, Ed.D. helps schools integrate research through her consulting company, Best Practices, Inc. She is a national and international speaker and trainer on project work, engaged learning and documentation and assessment. Included in the nine books she has authored or co-authored are Becoming Young Thinkers: Deep Project Work in the Classroom; Young Investigators: The Project Approach in the Early Years; The Power of Projects; Teaching Your Child to Love Learning: A Guide to Projects at Home; and Teaching Parents to Do Projects at Home. To learn more, visit http://www.bestpracticesinc.net/.