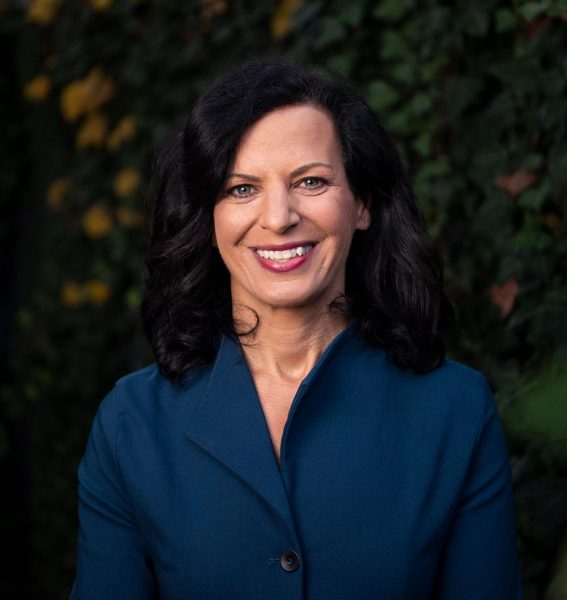 Juliette Kayyem
Faculty chair of the Homeland Security Project and Security and Global Health Project at Harvard's Kennedy School of Government
In academia, the private sector, government and media, Juliette Kayyem is a national leader in homeland security, cybersecurity, resiliency and safety.  She is currently a Professor in International Security at Harvard's Kennedy School of Government, where she is faculty chair of the Homeland Security and Security and Global Health Projects. In this position, she teaches courses on homeland security and crisis management, and leads programmatic efforts across a broad range of security challenges including North America border management, climate change adaptation, and public health disinformation.  She is affiliated faculty for Harvard's National Public Leadership Initiative.  She is co-editor of the book Beyond 9/11: Homeland Security for the 21st Century. Her newest book is The Devil Never Sleeps: Learning to Live in an Age of Disasters (2022).
Prof. Kayyem is an innovative leader and consultant in the private sector.  She is the CEO of Grip Mobility, a technology platform that provides audio and video capabilities for rideshare companies to increase the security for drivers and riders; Grip Mobility is now distributed globally, with several major pilots with Uber.  She was named Inc. Magazine's top 100 Female Founders in 2019.  She also serves as a security advisor to start ups such as Evolv Technologies, a firearm and bomb detection system, and major companies, such as Airbnb and UPS.
In government, Prof. Kayyem most recently served as President Obama's Assistant Secretary for Intergovernmental Affairs at the Department of Homeland Security. There she played a pivotal leadership role in major operations including handling of the H1N1 pandemic and the BP Oil Spill response; she also led major efforts and stakeholder engagement in policies on critical infrastructure protections, cybersecurity, and community resiliency. Before that, she was Massachusetts Governor Deval Patrick's homeland security advisor guiding regional planning and the state's first interoperability plan, climate change policies, and overseeing the National Guard.  As an advisor, she served on the Department of Homeland Security's Homeland Security Advisory Committee where she co-authored its strategic assessment of critical infrastructure and cyber security vulnerabilities.
In media and writing, Prof. Kayyem provides invaluable commentary for a number of venues.  She is CNN's on-air national security analyst; called CNN's "go to" commentator in a disaster, she is a regular presence during disasters, school shootings and terror attacks.  She is a weekly guest on Boston's NPR program. Prof. Kayyem is the author of the best-selling book Security Mom, a memoir that explores the intersection, and commonalities, of her life in homeland security and her life as a mother; she hosted a podcast for NPR with the same name.  In 2013, she was named the Pulitzer Prize finalist for editorial columns in the Boston Globe focused on ending the Pentagon's combat exclusion rule against women, a policy that was changed that year. She continues to write columns for several outlets including the Washington Post, cnn.com and The Atlantic. She is a frequent speaker and keynote to major corporations and associations on national and homeland security, business planning for a crisis, and resiliency efforts.
In the past, Prof. Kayyem has served as a member of the National Commission on Terrorism, a legal advisor to US Attorney General Janet Reno, and a trial attorney and counselor in the Civil Rights Division at the Justice Department. She is the recipient of many government honors, including the Distinguished Public Service Award, the Coast Guard's highest medal awarded to a civilian.  She is a member of the Council on Foreign Relations, the Global Cyber Alliance, and the Trilateral Commission.  Prof. Kayyem is also a board member of Mass Inc. and the Red Cross of MA.
Prof. Kayyem is a graduate of Harvard College and Harvard Law School.