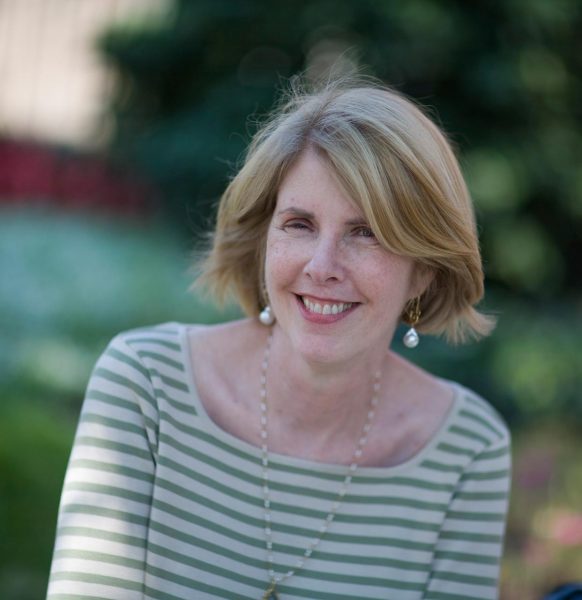 Kay Redfield Jamison, Ph.D
American clinical psychologist and writer
Kay Redfield Jamison, Ph.D. is the Dalio Family Professor in Mood Disorders, Professor of Psychiatry at the Johns Hopkins University School of Medicine, and co-director of the Johns Hopkins Mood Disorders Center. She is also Honorary Professor of English at the University of St. Andrews in Scotland.  She is the co–author of the standard medical text on manic-depressive (bipolar) illness, which was chosen as the most outstanding book in biomedical sciences by the American Association of Publishers, and author of Touched with Fire, An Unquiet Mind, Night Falls Fast, Exuberance, and Nothing Was the Same.
Prof. Jamison's memoir about her experiences with manic-depressive illness, An Unquiet Mind, was cited by several major publications as one of the best books of 1995; it was on The New York Times bestseller list for more than five months and translated into twenty–five languages. Night Falls Fast: Understanding Suicide was a national bestseller, translated into twenty languages, and selected by The New York Times as a Notable Book of 1999. Her book Exuberance: The Passion for Life, was selected by The Washington Post, The Seattle Times, and The San Francisco Chronicle as one of the best books of 2004 and by Discover magazine as one of the best science books of the year.  Her most recent book, Nothing Was the Same, was selected as one of the best books of 2009 by The Washington Post.
Prof. Jamison did her undergraduate and doctoral studies at the University of California, Los Angeles where she was a National Science Foundation Research Fellow, University of California Cook Scholar, John F. Kennedy Scholar, United States Public Health Service Pre-doctoral Research Fellow, and UCLA Graduate Woman of the Year. She also studied zoology and neurophysiology at the University of St. Andrews in Scotland. Prof. Jamison, formerly the director of the UCLA Affective Disorders Clinic, was selected as UCLA Woman of Science. She is recipient of the American Suicide Foundation Research Award, the UCLA Distinguished Alumnus Award, the UCLA Award for Creative Excellence, the Siena Medal, the Endowment Award from the Massachusetts General Hospital/Harvard Medical School, the Fawcett Humanitarian Award, the Steven V. Logan Award for Research into Brain Disorders from the National Alliance for the Mentally Ill, the William Styron Award from the National Mental Health Association, the Falcone Prize for Research in Affective Illness from the National Alliance for Research on Schizophrenia and Depression, the Yale University McGovern Award for excellence in medical communication, and the David Mahoney Prize from Harvard University.
Prof. Jamison has been awarded numerous honorary degrees, selected as one of five individuals for the public television series "Great Minds of Medicine", and chosen by Time magazine as a "Hero of Medicine." She was Distinguished Lecturer at Harvard University in 2002 and the Litchfield Lecturer at the University of Oxford in 2003. She is the recipient of a MacArthur Fellowship.