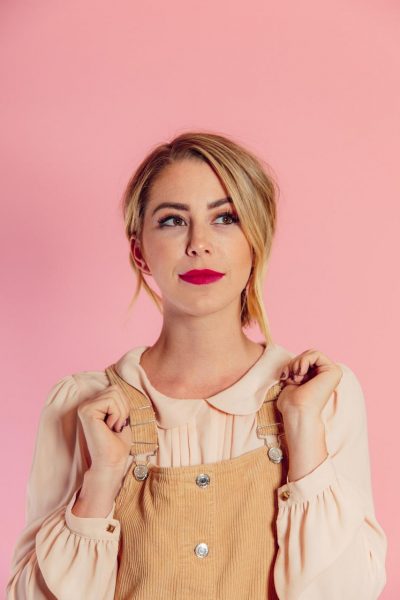 Kelsey Darragh
Comedian, filmmaker, and mental health advocate
Kelsey Darragh is a comedian, filmmaker, and mental health advocate living in Los Angeles. With over 250 million views on her anxiety videos, she's quickly become the "big sister" of mental health on the internet. Formerly of BuzzFeed internet fame, Darragh moved on to E!'s flagship LGBT show, Dating: No Filter, and hosts her own chart-topping podcast, "Confidently Insecure."
Darragh created Am I Doing This Right, a top-tier show with an average viewership of over 14 million for Comcast's "Watchable"; Buzzfeed: Behind The Crime, an irreverent true-crime pilot for Oxygen's linear channel; and she hosted a top-rated iTunes comedy and social commentary podcast, Confidently Insecure.
In 2019, Comedy Central digital bought her unscripted investigative comedy show WTFlorida and was selected as a Sundance New Voice writer for her half-hour dark comedy limited series Where We Are.
Notorious for tackling taboo subjects, Darragh discusses everything  from sex and beauty, to mental health as a global champion for women and comedy.
Darragh is cast on E!'s Dating: No Filter, a fresh and hilariously honest take on the modern dating scene, and her first book, Don't F*ing Panic: The Shit They Don't Tell You in Therapy About Anxiety Disorder, Panic Attacks, & Depression was published in 2020 by Thought Catalogue.