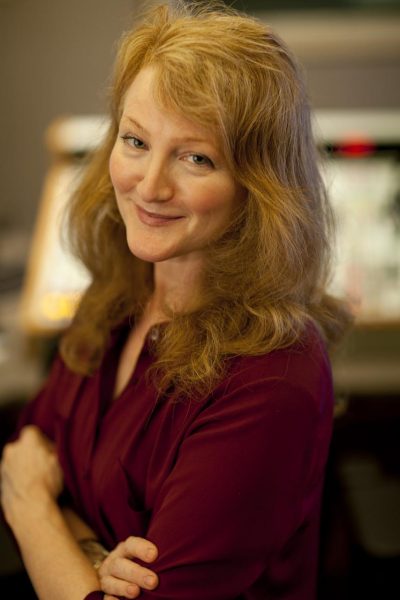 Krista Tippett
Host of National Public Radio's "On Being" Peabody Award winner and National Humanities Medal recipient
Krista Tippett is a Peabody Award-winning broadcaster, a New York Times bestselling author, and a National Humanities Medalist. She is the 2019 Mimi and Peter E. Haas Distinguished Visitor at Stanford University.
Ms. Tippett grew up in a small town in Oklahoma, attended Brown University, and became a journalist and diplomat in Cold War Berlin. She then lived in Spain and England before seeking a Master of Divinity at Yale University in the mid-1990s.
Emerging from that, she saw a black hole where intelligent public conversation about the religious, spiritual, and moral aspects of human life might be. She pitched and piloted her idea for several years before launching Speaking of Faith — later On Being — as a weekly national public radio show in 2003. In 2014, the year after she took On Being into independent production, President Obama awarded Ms. Tippett the National Humanities Medal at the White House for "thoughtfully delving into the mysteries of human existence. On the air and in print, Ms. Tippett avoids easy answers, embracing complexity and inviting people of every background to join her conversation about faith, ethics, and moral wisdom."
Ms. Tippett has two grown children. She is at work on a new book, Letters to a Young Citizen. Her previous books are Becoming Wise: An Inquiry into the Mystery and Art of Living (2016); Einstein's God: Conversations about Science and the Human Spirit (2010); and Speaking of Faith: Why Religion Matters and How to Talk About It (2007).