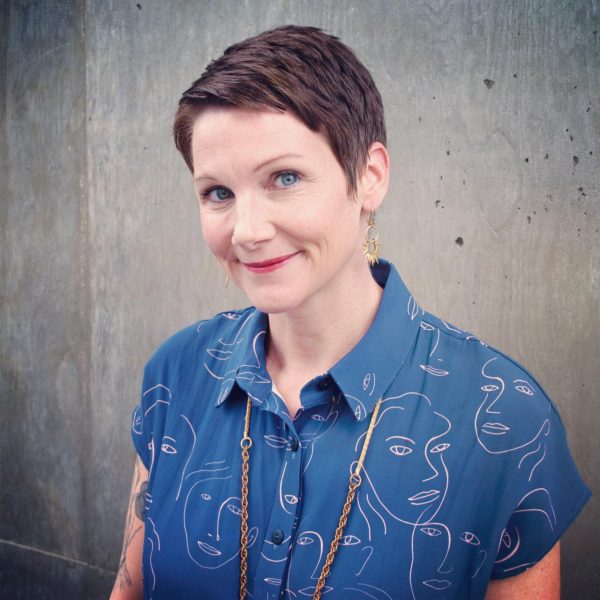 Maggie Smith
Poet
Born in Columbus, Ohio, in 1977, Maggie Smith is the author of three books of poetry: Good Bones, named one of the Best Five Poetry Books of 2017 by the Washington Post and winner of the 2018 Independent Publisher Book Awards Gold Medal in Poetry; The Well Speaks of Its Own Poison, winner of the 2012 Dorset Prize and the 2016 Independent Publisher Book Awards Gold Medal in Poetry; and Lamp of the Body, winner of the 2003 Benjamin Saltman Award. Ms. Smith is also the author of three prizewinning chapbooks: Disasterology (2016); The List of Dangers (2010); and Nesting Dolls (2005). Her new book, Keep Moving: Notes on Loss, Creativity, and Change, is a collection of essays and quotes.
A 2011 recipient of a Creative Writing Fellowship from the National Endowment for the Arts, Ms. Smith has also received six Individual Excellence Awards from the Ohio Arts Council, two Academy of American Poets Prizes, a Pushcart Prize, and fellowships from the Sustainable Arts Foundation and the Virginia Center for the Creative Arts. Her poems have been widely published and anthologized, appearing in Best American Poetry, the New York Times, The New Yorker, POETRY, Tin House, The Believer, The Paris Review, Ploughshares, Kenyon Review, The Gettysburg Review, Guernica, The Iowa Review, The Southern Review, and Virginia Quarterly Review. Her essays have been published in the New York Times, the Washington Post, on the Poetry Foundation website, and elsewhere.
In 2016 Ms. Smith's poem "Good Bones" went viral internationally, receiving coverage in the Washington Post, the Guardian, the Telegraph, Slate, Huffington Post Italia, and elsewhere. To date it has been translated into nearly a dozen languages; interpreted by a dance troupe in Chennai, India; and set to music by multiple composers. PRI (Public Radio International) called it "the official poem of 2016." In 2017 the poem was featured on an episode of the CBS primetime drama Madam Secretary, also called "Good Bones," and was read by Meryl Streep at Lincoln Center.