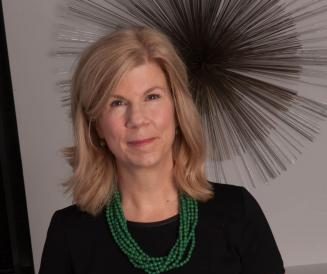 Nancy Burgoyne, Ph.D.
Chief Clinical Officer, The Family Institute at Northwestern University
Nancy Burgoyne, Ph.D., is the chief clinical officer at The Family Institute at Northwestern University and a licensed clinical psychologist and a family therapist. She is part of the teaching faculty in the Marriage and Family Therapy program in the Center for Applied Psychological and Family Studies at Northwestern University.
As part of the organization's executive leadership team, Dr. Burgoyne focuses on the Institute's mission to provide high quality, scientifically informed care by leading practice-wide clinical quality improvement initiatives that advance the skills of its clinicians and the care of its clients. Dr. Burgoyne also serves as a spokesperson to support the organization's investment in connecting with and educating the communities it serves.
Dr. Burgoyne is a practicing clinician, and she abides by the scientist-practitioner model. Her clinical interests include:
life stage transitions, including adolescent adjustment, emerging adults, adult children and parent relationship issues,
personal/existential/identity exploration,
cultural transition,
systemically focused family of origin work,
families with chronically mentally ill members,
divorce recovery,
and post-divorce co-parenting.
Dr. Burgoyne has been a behavioral health professional for over 30 years, is an LGBTQ+ ally and is committed to approaching her work with cultural humility.