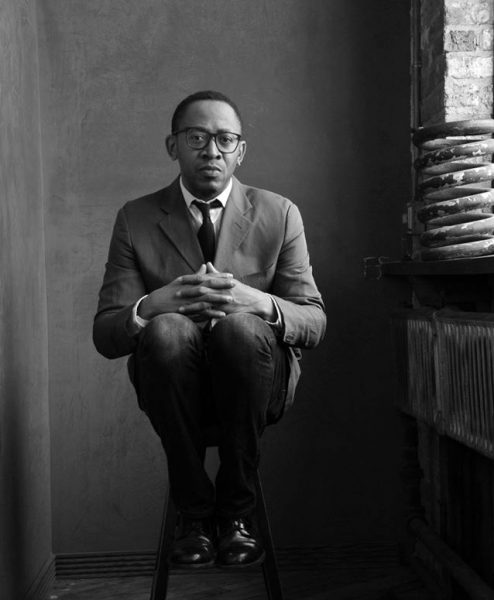 Norman Teague
Founder, Norman Teague Design Studio
Norman Teague is the founder of Norman Teague Design Studio in Chicago. He is a designer and educator focused on projects and pedagogy that address the systematic complexity of urbanism and the culture of communities.  He specializes in custom furniture that delivers a personal touch to a specific user with unique aesthetic detail.
Mr. Teague's past projects have included consumer products, public sculpture, performances, and specially designed retail spaces.  Working with common, locally sourced building materials and local fabricators, he creates objects and spaces that explore simplicity, honesty, and cleverness, ones that relate to the culture of the client and/or community. He is Co-Founder of blkHaUS studios, a Chicago-based, socially-focused design studio founded in 2016 and dedicated to using design as an agent of change to uplift and transform marginal communities.
Mr. Teague holds a BFA in industrial design from Columbia College in Chicago, and an MFA in designed objects from the School of the Art Institute of Chicago. He had his first solo show at Blanc Gallery, and has worked with them to highlight new emerging artists as well as the community as it is where Teague grew up so the connections were nostalgic to say the least.
Mr. Teague served as lead craftsman and co-founder of the Design Apprenticeship Program at the University of Chicago's Arts Incubator.  He was awarded the Claire Rosen and Samuel Edes Foundation prize for emerging artists in 2015 and is a creative collaborator in association with the exhibition design team of Ralph Applebaum & Associates in New York, and Chicago-based civic projects for the Obama Presidential Center scheduled to open in 2022.
His retail ventures have included partnerships with KLEO Residences, Leaders1354, The Silver Room, The Exchange Cafe, DNA STL, Solange Knowles Saint Heron, Chicago Beyond, Hyde Park Art Center, Blanc Gallery, Chicago Park District, and South Shore Chamber of Commerce.