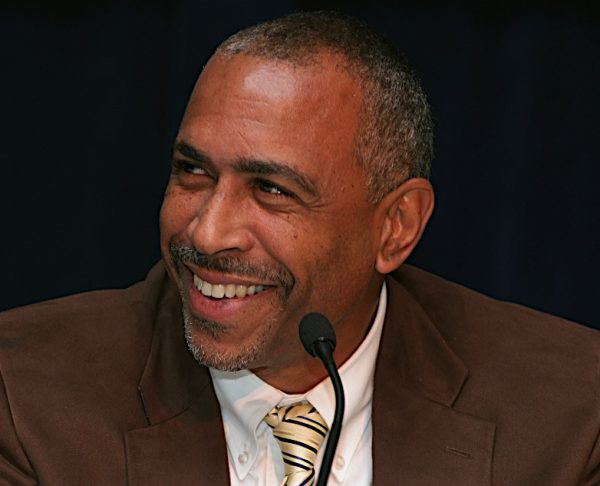 Pedro Noguera, Ph.D.
Distinguished Professor of Education, Graduate School of Education and Information Sciences, UCLA
Pedro A. Noguera, Ph.D. is the Distinguished Professor of Education at the Graduate School of Education and Information Studies and Faculty Director for the Center for the Transformation of Schools at UCLA. He is a sociologist whose scholarship and research focuses on the ways in which schools are influenced by social and economic conditions as well as by demographic trends in local, regional and global contexts. Prof. Noguera serves on the boards of numerous national and local organizations and appears as a regular commentator on educational issues on CNN, MSNBC, National Public Radio and other national news outlets.
Prior to joining the faculty at UCLA, Prof. Noguera served as the Peter L. Agnew Professor of Education at New York University and the Executive Director of the Metropolitan Center for Research on Equity and the Transformation of Schools (2003-15), the Judith K. Dimon Professor of Communities and Schools at the Harvard Graduate School of Education (2000-03), and a professor at the University of California, Berkeley, where he was also the Director of the Institute for the Study of Social Change (1990-2000). From 2009-12 he served as a Trustee for the State University of New York (SUNY) as an appointee of the Governor. In 2014 he was elected to the National Academy of Education. Prof. Noguera recently received awards from the Center for the Advanced Study of the Behavioral Sciences, the National Association of Secondary Principals, and the McSilver Institute at NYU for his research and advocacy efforts aimed at fighting poverty.
Prof. Noguera received his bachelors' degree in Sociology and History and a teaching credential from Brown University in 1981 and earned his masters' degree in Sociology from Brown in 1982. He earned his doctorate in Sociology from the University of California at Berkeley in 1989. He was a classroom teacher in public schools in Providence, RI and Oakland, CA and continues to work with schools nationally and internationally as a researcher and advisor.
Prof. Noguera has published over 200 research articles, monographs and research reports on topics such as urban school reform, conditions that promote student achievement, the role of education in community development, youth violence, and race and ethnic relations in American society.  His work has appeared in multiple major research journals.  He is the author of several books including: City Schools and the American Dream (2003), Unfinished Business: Closing the Achievement Gap in Our Nation's Schools (2006), The Trouble With Black Boys…and Other Reflections on Race, Equity and the Future of Public Education (2008), and Creating the Opportunity to Learn: Moving from Research to Practice to Close the Achievement Gap with A. Wade Boykin (2011). His most recent books are Excellence Through Equity (2015) with Alan Blankstein and Race, Equity and Education: The Pursuit of Equality in Education 60 Years After Brown (2015) with Jill Pierce and Roey Ahram.