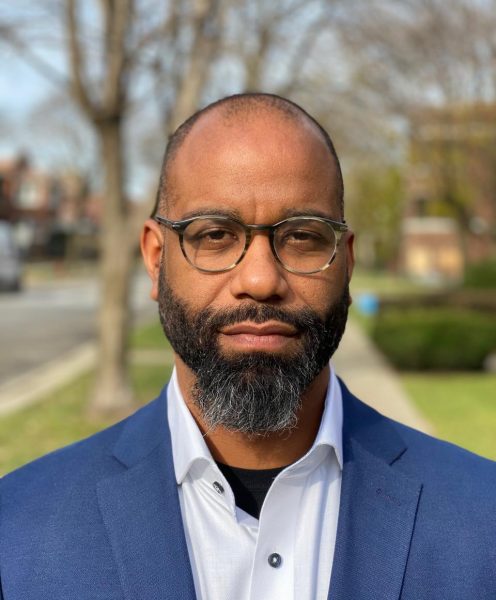 Reuben Jonathan Miller, Ph.D.
Associate Professor, University of Chicago Crown Family School of Social Work, Policy, and Practice
Reuben Jonathan Miller, Ph.D. is an associate professor at the University of Chicago Crown Family School of Social Work, Policy, and Practice and the Department of Race, Diaspora and Indigeneity, and a research professor at the American Bar Foundation. His research examines life at the intersections of race, poverty, crime control, and social welfare policy. His most recent book, Halfway Home: Race, Punishment and the Afterlife of Mass Incarceration, is based on 15 years of research and practice with currently and formerly incarcerated men, women, their families, partners, and friends. The recipient of many awards, Prof. Miller was named a MacArthur Fellow in 2022.
Prof. Miller has conducted fieldwork in Chicago, Detroit, and New York City, examining how law, policy and emergent practices of state and third-party supervision changed the contours of citizenship, activism, community, and family life for poor black Americans and the urban poor more broadly. To capture the effects of crime control on social life in global cities with different public policies, he conducts ongoing fieldwork in Glasgow, London and Belgrade. He is currently conducting research on the "moral worlds" of people we've deemed violent and will launch a comparative study of punishment and social welfare policy in the port cities that were most involved in the transatlantic slave trade.
Prior to joining Crown Family School, Miller was an Assistant Professor of Social Work at the University of Michigan where he served as a Faculty Associate in the Population Studies Center and a Faculty Affiliate in the Department of Afro American and African Studies. He was selected as a Member in the School of Social Science at the Institute for Advanced Study in Princeton, NJ (2016-17), the world's leading center for curiosity driven research, a visiting fellow at Dartmouth University (2018), and an Eric and Wendy Schmidt National Fellow at the New America Foundation (2018-19). His work has been published in journals of criminology, human rights, law, psychology, sociology, social work and public health and he is frequently called upon to give media commentary on issues of crime, punishment, race and poverty.
A native son of Chicago's Southside, Prof. Miller received his Ph.D from Loyola University Chicago, an AM from the University of Chicago, and a BA from Chicago State University.