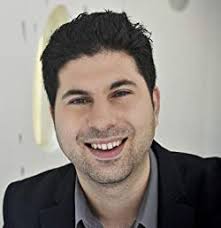 Scott Barry Kaufman, Ph.D.
Psychologist, Author, and Science Writer
Scott Barry Kaufman is a Psychologist at Columbia University exploring the depths of human potential (see research). Dr. Kaufman embraces a humanistic, integrative approach to help all kinds of minds live a creative, fulfilling, and meaningful life. Scott likes to share his enthusiasm of these topics through his teaching, writing, speaking, and podcast. He writes the weekly column Beautiful Minds for Scientific American and hosts The Psychology Podcast, which has received over 7 million downloads. In Fall 2019, Kaufman will teach the following courses at Columbia: The Science of Living Well and Creativity and the Good Life.
Prof. Kaufman's writing has appeared in The Atlantic, Psychology Today, and Harvard Business Review, and his books include Ungifted: Intelligence Redefined, Wired to Create: Unraveling the Mysteries of the Creative Mind (with Carolyn Gregoire), and, as editor, Twice Exceptional: Supporting and Educating Bright and Creative Students with Learning Difficulties and The Cambridge Handbook of Intelligence.
Scott received a Ph.D. in cognitive psychology from Yale University, and an M. Phil in experimental psychology from the University of Cambridge under a Gates Cambridge Scholarship. In 2015, he was named one of "50 Groundbreaking Scientists who are changing the way we see the world" by Business Insider.