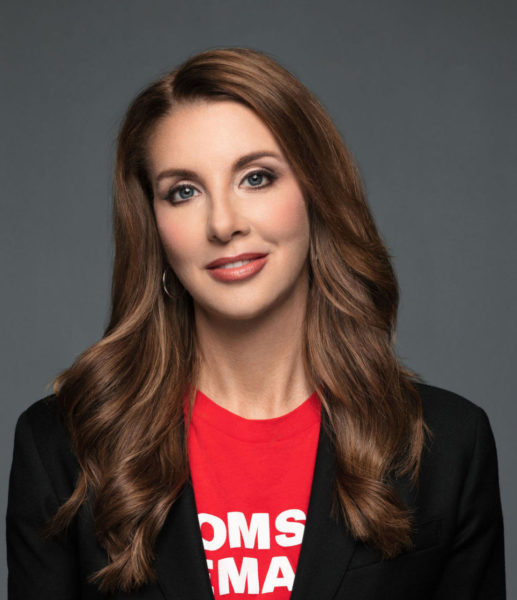 Shannon Watts
Founder, Moms Demand Action
Shannon Watts is the founder and a full-time volunteer with the nation's largest grassroots group fighting against gun violence, Moms Demand Action. Prior to founding Moms Demand Action, Watts was a stay-at-home mother of five and former communications executive at Fortune 100 companies. The day after the Sandy Hook School mass shooting tragedy, Watts started a Facebook group to unite women against the gun lobby as Mothers Against Drunk Driving united mothers against the alcohol lobby in the 1980s. That online conversation turned into a grassroots movement with a chapter in every state and, together with its partner Everytown for Gun Safety, now has nearly 10 million supporters.
For ten years, Moms Demand Action volunteers have helped pass hundreds of gun safety laws across the country, changed corporate policies, and educated Americans about secure gun storage. This grassroots movement also helped pass the first gun safety bill in 26 years, the 2022 Bipartisan Safer Communities Act.
In addition to her work with Moms Demand Action, Watts is an active board member of Emerge America, one of the nation's leading organizations for recruiting and training women to run for office, and Advance Peace, a prominent community-based organization that works to end cyclical and retaliatory gun violence in American urban neighborhoods by investing in the development, health, and wellbeing of those at the center of the crisis. Watts was named one of Glamour's 2022 Women of the Year and her book, Fight Like a Mother: How a Grassroots Movement Took on the Gun Lobby and Why Women Will Change the World, was released in May of 2019.