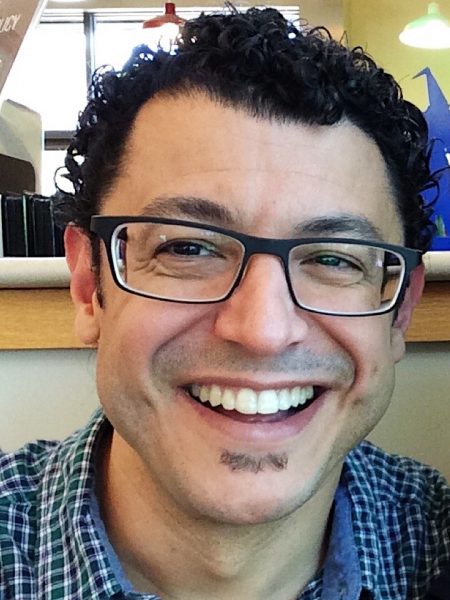 Spiro Bolos
Social studies teacher, New Trier High School, Winnetka, IL
Spiro Bolos is a 26-year veteran of the classroom, having taught a wide range of courses in the Social Studies at New Trier High School in Winnetka and at various other institutions in the past. He holds a Master's Degree in History from the University of Illinois at Urbana-Champaign.
Mr. Bolos' instructional methods, which include a strong emphasis on media literacy, have been studied by researchers from Northwestern University, Kent State, and the Harvard School of Education. He has presented at multiple conferences at the state and national level, and he was named one of the Top 25 presenters at the CUE Conference in Palm Springs. His specialties include copyright and fair use, presentation design, photography, social media, and multimedia creation.
In 2014, Mr. Bolos was elected President of the New Trier High School Association, where he served a three-year term, introducing interest-based bargaining for contract negotiations. In 2019, he reprised his role as Association President, helping negotiate a memorandum of understanding in the first months of the coronavirus pandemic. Most importantly, he is committed deeply to social justice action, as evidenced by his leadership in both the Social Service Board as well as the Metropolitan Community Project, a school exchange and educational advocacy program.