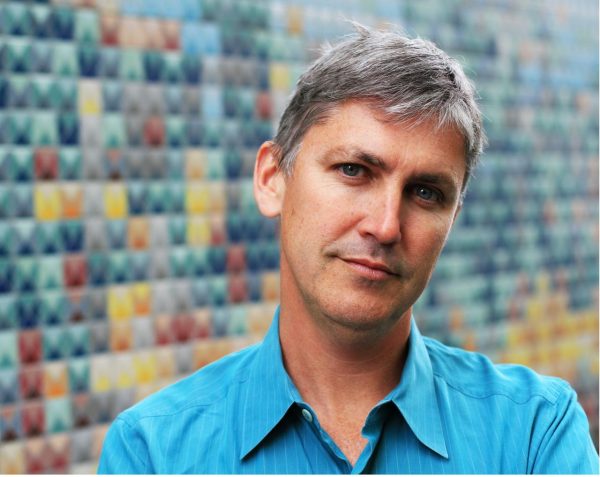 Steven Johnson
New York Times bestselling author, host and co-creator of the Emmy-winning PBS/BBC series How We Got to Now, and host of the podcast American Innovations.
Steven Johnson is a best-selling author and the leading mind of today's interdisciplinary, collaborative approach to innovation. He unites a deep understanding of scientific progress with a sharp sensitivity to contemporary online trends. Johnson was chosen by Prospect magazine as one of the "Top Ten Brains of the Digital Future," and The Wall Street Journal called him "one of the most persuasive advocates for the role of collaboration in innovation."
Johnson's newest book, Extra Life: A Short History of Living Longer, is an entertaining, wide-ranging and surprising look at how human species managed to double life expectancy in just one hundred years. How many of those extra twenty thousand days came from vaccines, or the decrease in famines, or seatbelts? What are the forces that now keep us alive longer? Behind this breakthrough lies an inspiring story of cooperative innovation and brilliant thinkers bolstered by strong public support systems and collaborative networks. Extra Life is an ode to the enduring power of common goals and public resources that bring meaningful change to our everyday lives.
Johnson's writing on the history of innovation inspired the Emmy-nominated six-part series on PBS, How We Got to Now with Steven Johnson. The book version of How We Got to Now debuted at #4 on the New York Times bestseller list, and it was a finalist for the PEN/E.O. Wilson Literary Science Writing Award. His TED talk on innovation has been viewed more than five million times.
In his book, Farsighted: How We Make the Decisions That Matter the Most, Johnson examines consequential once-in-lifetime decisions by drawing lessons from cognitive science, social psychology, military strategy, environmental planning, and great works of literature. In Enemy of All Mankind: A True Story of Piracy, Power, and History's First Global Manhunt, Johnson deftly traces the path from a single struck match to a global conflagration. He doesn't just write about the heyday of piracy, but connects it to the growth of nation-states, the history of the first multinational corporation, the origins of democracy, and the birth of the tabloid media.
His book, Wonderland: How Play Made the Modern World, revolves around the creative power of play: ideas and innovations that set into motion the many momentous changes in science, technology, politics and society. Inspired by the book, Johnson launched a podcast series about the past and future of play and innovation, which became a #1 iTunes podcast on innovation.
Johnson's bestselling book, Where Good Ideas Come From: The Natural History of Innovation, considers breakthroughs as different as Darwin's theories and the rise of YouTube by looking at the core set of innovation principles that have encouraged creativity across history. It's a practical guide to making any space or organization more innovation-friendly. Everything Bad Is Good For You, one of the most discussed books of 2005, argued that the increasing complexity of modern media is training us to think in more complex ways. Emergence and Future Perfect explore the power of bottom-up intelligence in both nature and contemporary society.
He is a regular contributor to Wired magazine, as well as the New York Times, The Wall Street Journal, and many other periodicals.