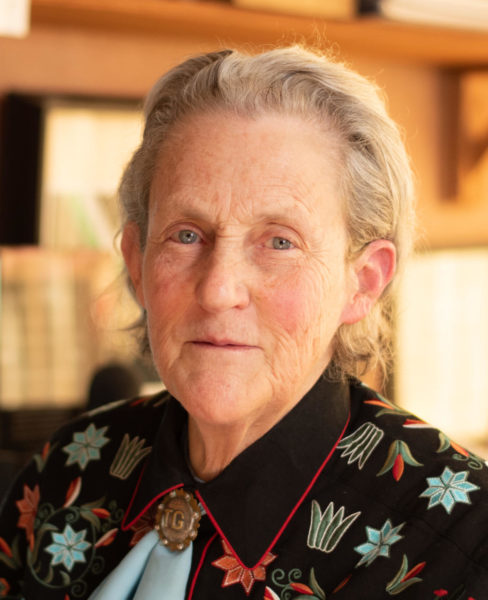 Temple Grandin, Ph.D.
New York Times bestselling author, autism activist, and Professor of Animal Science at Colorado State University
Temple Grandin, Ph.D. is a professor of animal science at Colorado State University and the author of the New York Times bestsellers Animals in Translation, Animals Make Us Human, The Way I See It, The Autistic Brain, and Thinking in Pictures, which became an HBO movie starring Claire Danes which won seven Emmy awards and a Golden Globe. She has been a pioneer in improving the welfare of farm animals as well as an outspoken advocate for the autism community. 
Dr. Grandin has appeared on television shows such as 20/20, 48 Hours, CNN Larry King Live, PrimeTime Live, 60 Minutes, the Today Show, and many shows in other countries. She has been featured in People, the New York Times, Forbes, U.S. News and World Report, Time, The New York Times Book Review, and Discover magazine.
In 2010, Time named Dr. Grandin one of the 100 most influential people. Interviews with her have been broadcast on National Public Radio and she has a 2010 TED Lecture titled "The World Needs ALL Kinds of Minds." She has also authored over 400 articles in both scientific journals and livestock periodicals on animal handling, welfare, and facility design. In 2017, she was inducted into The Women's Hall of Fame and in 2018 made a fellow by the American Association for the Advancement of Science.
Dr. Grandin obtained her B.A. at Franklin Pierce College and her M.S. in Animal Science at Arizona State University. She received her Ph.D in Animal Science from the University of Illinois in 1989.