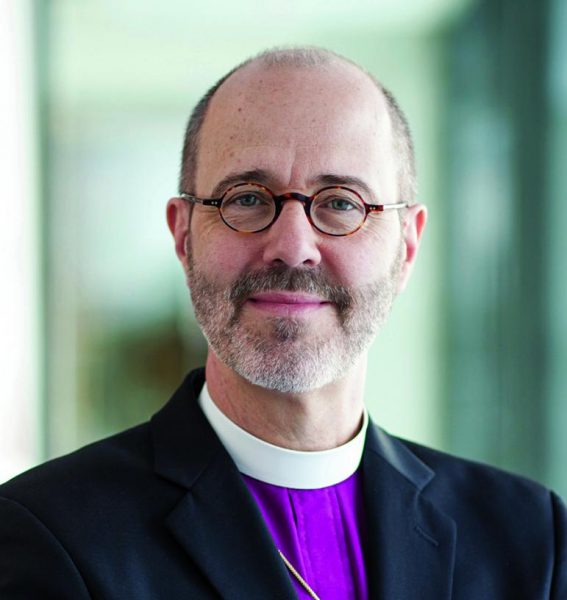 The Rt. Rev. Jeffrey D. Lee
Twelfth bishop of the Episcopal Diocese of Chicago (2008-2020)
The Rt. Rev. Jeffrey D. Lee was the twelfth bishop of the Episcopal Diocese of Chicago. He was elected in 2007 and consecrated on February 2, 2008. He served the diocese, which includes 34,000 Episcopalians in 127 congregations across northern and west central Illinois, until December 31, 2020. Beginning on April 1, 2021, he will serve the Episcopal Diocese of Milwaukee as provisional bishop designee.
A charismatic preacher, liturgist, and spiritual leader, Bishop Lee was committed to helping congregations in the Diocese of Chicago grow the church, form the faithful, and change the world. During his tenure, he led a cultural shift that focused the diocese's resources on fostering cultural vitality; oversaw the reunification of the dioceses of Quincy and Chicago; helped diocesan leaders begin to address the legacy of slavery; oversaw significant growth and capacity building in Latino congregations; and led a capital campaign that raised more than $8 million.
Bishop Lee is a graduate of the University of Michigan and Nashotah House Seminary and served as a curate, canon to the ordinary and church developer in the Diocese of Northern Indiana and as rector of churches in Wisconsin and Washington before being elected bishop. He was a deputy to the 2000 and 2006 General Conventions, and in 2008 became an associate of the Society of St. John the Evangelist.