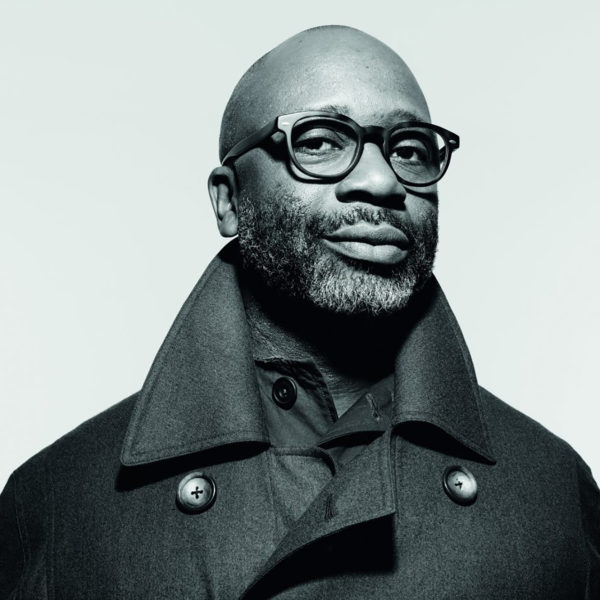 Theaster Gates
Artist, archivist, curator, and professor and Special Advisor to the President at the University of Chicago
Theaster Gates (b. 1973) is an artist and social innovator who lives and works in Chicago. Over the past decade, Gates has translated the intricacies of Blackness through space theory and land development, sculpture, and performance. Through the expansiveness of his approach as a thinker, maker, and builder, he extends the role of the artist as an agent of change. His performance practice and visual work find roots in Black knowledge, objects, history, and archives.
Gates has exhibited and performed at The New Museum, New York, (2022); The Aichi Triennial, Tokoname (2022); The Serpentine Pavilion, London (2022); The Victoria and Albert Museum, London, UK (2021); Whitechapel Gallery, London, UK (2013 and 2021); Tate Liverpool, UK (2020); Haus der Kunst, Munich (2020); Walker Art Center, Minneapolis (2019); Palais de Tokyo Paris, France (2019); Sprengel Museum Hannover, Germany (2018); Kunstmuseum Basel, Switzerland (2018); National Gallery of Art, Washington D.C., USA (2017); Art Gallery of Ontario, Canada (2016); Fondazione Prada, Milan, Italy (2016); Kunsthaus Bregenz, Austria (2016); Punta della Dogana, Venice, Italy (2013); and dOCUMENTA (13), Kassel, Germany (2012).
In 2010, Gates created the Rebuild Foundation, a nonprofit platform for art, cultural development, and neighborhood transformation that supports artists and strengthens communities through free arts programming and innovative cultural amenities in the Grand Crossing neighborhood of the South Side of Chicago.
Gates is the recipient of numerous awards and honorary degrees including the Frederick Kiesler Prize for Architecture and the Arts (2022); an Honorary Fellowship from the Royal Institute of British Architects (2021); the World Economic Forum Crystal Award (2020); J.C. Nichols Prize for Visionaries in Urban Development (2018); Nasher Sculpture Prize (2018); Sprengel Museum Kurt Schwitters Prize (2017); and Artes Mundi 6 Prize (2015).
In April 2018, Gates was appointed as the inaugural Distinguished Visiting Artist and Director of Artist Initiatives at the Lunder Institute for American Art, Colby College, Waterville Maine. He was the Visiting Artist in Residence at the American Academy in Rome (2020); and was inducted into the American Academy of Arts and Letters in 2021. Gates is a professor at the University of Chicago in the Department of Visual Arts and serves as the Special Advisor to the President for Arts Initiatives.