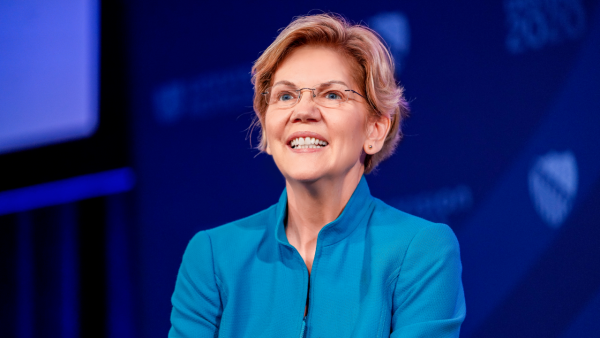 U.S. Senator Elizabeth Warren
U.S. Senator from Massachusetts
Elizabeth Warren, a fearless consumer advocate who has made her life's work the fight for middle class families, was re-elected to the United States Senate for a second term on November 6, 2018, by the people of Massachusetts.
Before becoming the first woman ever elected to the Senate from Massachusetts in 2012, Sen. Warren served as Chair of the Congressional Oversight Panel for the Troubled Asset Relief Program (TARP)—the oversight board set up in the aftermath of the financial crisis to protect taxpayers, hold Wall Street accountable, and help homeowners get back on their feet.
She is widely credited for the original thinking, political courage, and relentless persistence that led to the creation of the Consumer Financial Protection Bureau, which she helped stand up and has successfully protected millions of consumers from financial tricks and traps often hidden in mortgages, credit cards, and other financial products.
Sen. Warren learned first-hand about the economic pressures facing working families, growing up in a family she says was "on the ragged edge of the middle class." She got married at 19, and after graduating from the University of Houston, started teaching in elementary school, and enrolled at Rutgers School of Law when her daughter was a toddler. Shortly after she graduated law school, her son was born. Sen. Warren hung out a shingle and practiced law out of her living room, but she soon returned to teaching.
As a law professor for more than 30 years, Sen. Warren taught courses on commercial law, contracts, and bankruptcy. She has written more than a hundred articles and eleven books, including four national best-sellers: This Fight Is Our Fight, A Fighting Chance, The Two-Income Trap, and All Your Worth.