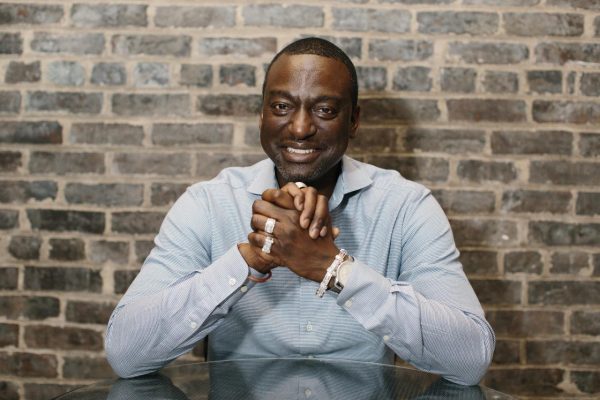 Yusef Salaam
Award-winning author, motivational speaker, and criminal justice reform advocate
Yusef Salaam is the inspirational speaker and prison abolitionist, who, at age fifteen was one of the five teenage boys wrongly convicted and sentenced to prison in the Central Park jogger case. In 1997, he left prison as an adult to a world he didn't fully recognize or understand. In 2002, the sentences for the Central Park Five were overturned, and all Five were exonerated for the crime they didn't commit.
The Exonerated Five have received a multi-million dollar settlement from the city of New York for its injustice and have been profiled in award-winning films, including The Central Park Five documentary from Ken Burns, Sarah Burns, and David McMahon and, most recently, the Emmy award-winning Netflix limited series When They See Us, written and directed by Ava DuVernay.
Over the past two decades, Dr. Salaam has become a family man, father, poet, activist and inspirational speaker. He continues to utilize his platform to share his story with others and educate the public about the impact of mass incarceration and police brutality rooted in our justice system. He regularly advocates for criminal justice reform, prison reform and the abolition of juvenile solitary confinement and capital punishment, specifically restoring "humanity" of those incarcerated and those trodden down by the spike wheels of justice.
Dr. Salaam is the co-author, with Ibi Zoboi, of 2020's award-winning Punching the Air, a powerful YA novel in verse about a boy who is wrongfully incarcerated. His new book, Better, Not Bitter: Living on Purpose in the Pursuit of Racial Justice, came out in May 2021.
Dr. Salaam is a board member of The Innocence Project, affiliated with the Benjamin N. Cardozo School of Law at Yeshiva University. He is the recipient of a 2016 Lifetime Achievement Award from President Barack Obama and has shared his story and stance on current issues on CNN, MSNBC, REVOLT TV, NPR Atlanta, FOX, and more.